To make it as easy as possible to insert a virtual CD, there are a number of options for this command. The "Insert" command can be accessed through the following:
The following example describes the use of the command in the Explorer extension:
| | |
| --- | --- |
| | Open the Windows Explorer |
Use the Start menu to access the Windows Explorer and select Computer.
| | |
| --- | --- |
| | Insert a virtual CD |
Select the desired virtual CD drive and right-click on it. Select Insert a virtual CD and then choose the virtual CD from the list that opens.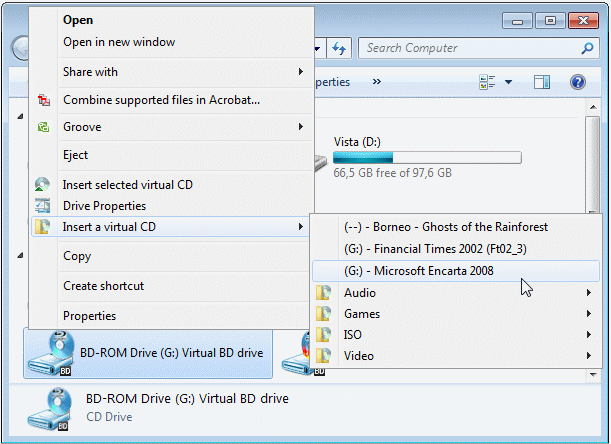 That's it! The virtual CD is now inserted in the CD drive and is ready for use.