Most of the folders used by Virtual CD are defined on the Folders page.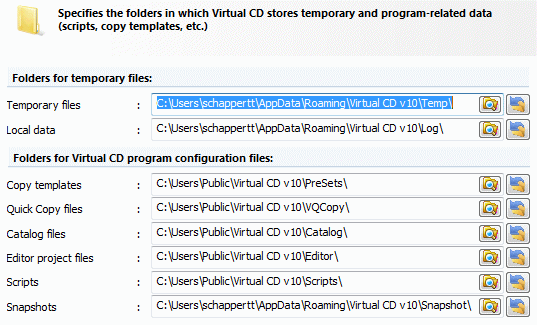 The Virtual CD folders are the paths used for temporary files and for Virtual CD configuration files:
•

Temporary files:

Folder for the temporary files that are created by Virtual CD programs (e.g., the Editor).
•

Local data:

This is the directory in which log files are stored.
•

Catalog files:

Folder in which the Catalog Search programs creates catalogs.
•

Editor project files:

Folder in which the Virtual CD Editor stores project files.
•

Snapshots:

Folder in which Virtual CD stores Snapshots.
The button to the far right of each input field opens the specified folder in the Explorer.